Crediton Dairy
We have been hard at work down at Crediton Dairy removing 2 Silo tanks and off loading 2 brand new ones to position on site. Sounds easy but access is tight and working at height is an understatement, but we like a challenge.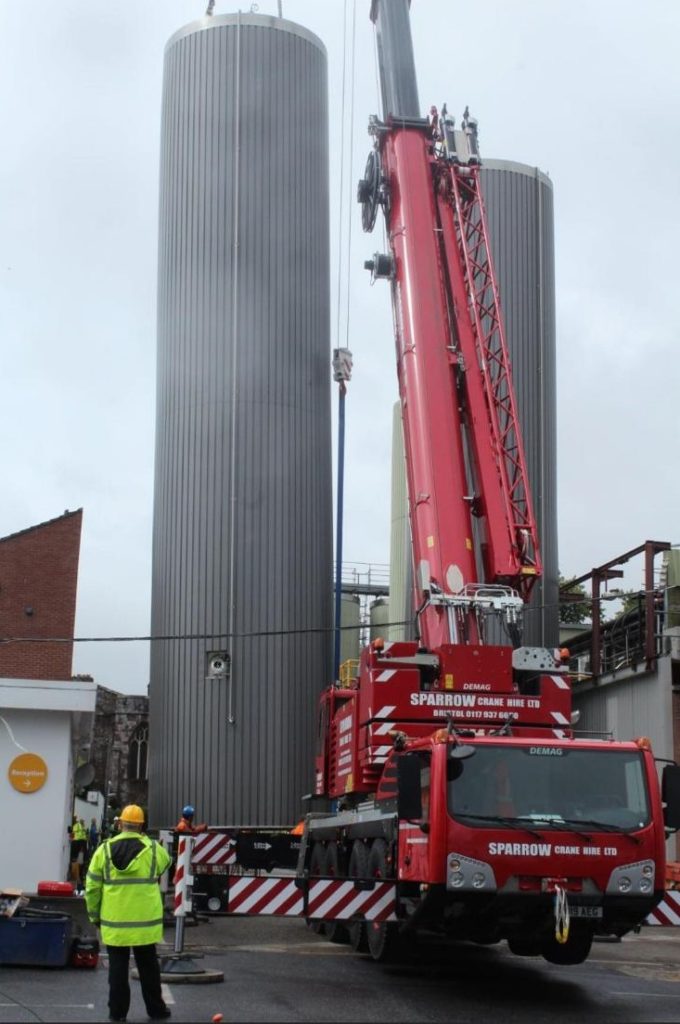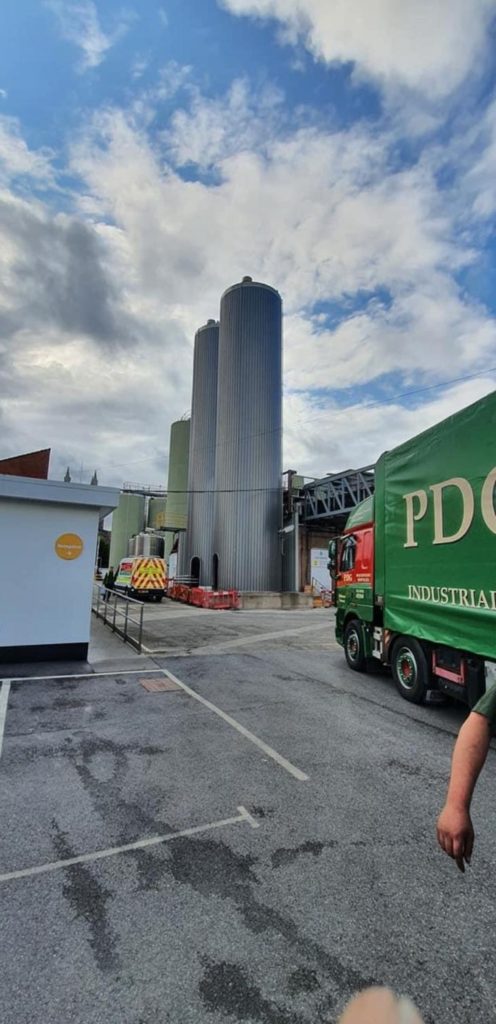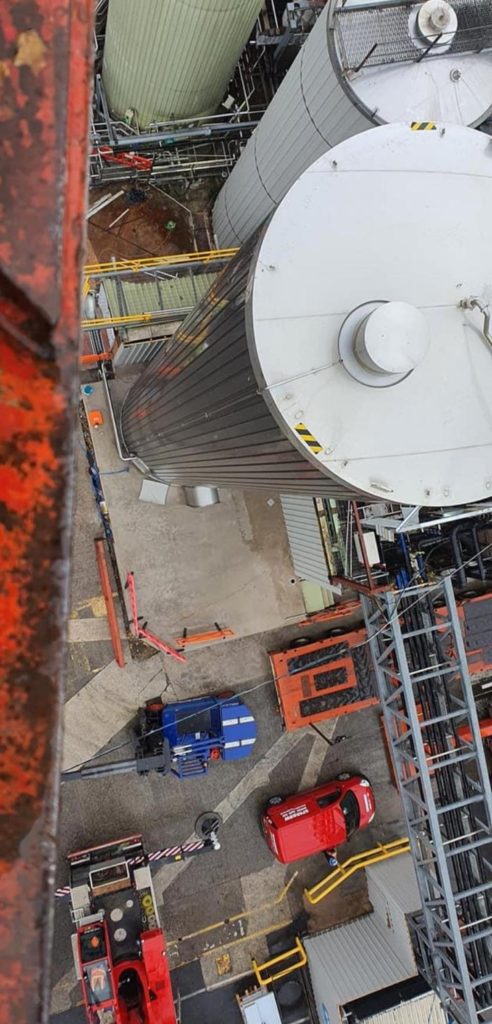 Plymouth College
Delivering machines down to Plymouth on behalf of XYZ Machine Tools and access is tight! But with Dan at the wheel getting our 8 wheeler in with a drag trailer is all in a days work.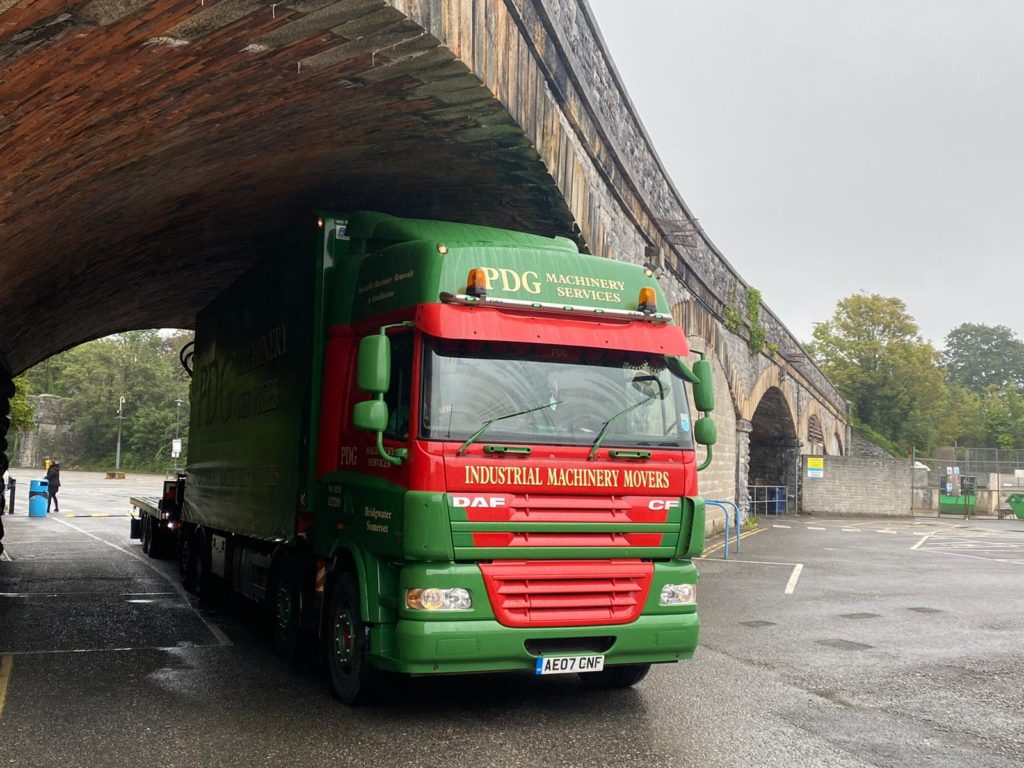 Hi All
Your team of machine movers were excellent. On time, got on with it, pleasant to work with as both courteous and professional.
A proper job well done.
Thank you
Harvey
Good afternoon
Just a quick note to let you know how pleased with the service we received from your Engineers today
We had a significant and High Risk Machine move to organise and facilitate and your team supported this in a safe and professional manner
I look forward to working with you again in the near future
Kind regards
Rich
Rich Taylor  – EHS & Business Continuity Manager – Pall Portsmouth
PDG Machinery Services team are always most helpful and proactive. They have provided invaluable support to Weightron Bilanciai Limited in our specialist areas.
C2 Block Hire are pleased to of found PDG when we have a delivery to make they are our first choice as we know it will be done on time, on budget and without hassle, thank you for being our trusted partner.
All too often we criticise and complain about the performance of others, but in this case I would like to compliment you on your selection and the performance and professionalism shown by both Dan and Tim of PDG whilst attending the Rolls Royce Nuclear site to deliver and position the Scantron DDS. The equipment move went as planned and without issue which, in my opinion, was as a direct result of a well-executed, pre-planned and safely controlled performance by a very professional company.
I would have no hesitation in either using or recommending the services of both individuals from PDG.
We have a multi-site business with a continuous investment programme that follows with it a variety of installation challenges. These might range from the straightforward machine relocation to complex vessel ingress into a space with limited clearances. We find their working ethic professional, customer focussed and ultimately 100% trustworthy. PDG is our "go to" lift and shift company.
Vehicle recovery will always throw up unusual situations. Sometimes we require additional help from specialist crane equipment, and always call PDG Machinery in such instances. Always on scene in a timely manner, PDG provide a professional and competitive service.
Thanks to all at PDG for their support over the years, they have an in depth knowledge off abnormal and awkward lifts. They provide an excellent service and will work around other commitments to help deliver on customer needs.
PDG give a great service ,reliable ,friendly and great Machinery movers. On the road and across a workshop floor.