PDG Machinery services was established in the early 2000s by Paul Gilbert as a owner driver running a Scania 113. Paul's son Daniel Gilbert then passed the Young Drivers Scheme at 18 to gain a HGV Class 1 License. This then created the Family Business we know today.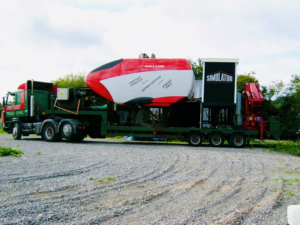 Steady expansion resulted in the growth of the customer base, careful investment in modern equipment combined with the ability to build, adapt and modify equipment in-house has given the company an edge for many years.
The Company has gained an impeccable reputation, due to the fact that we are extremely knowledgeable, with many years of experience. We pride ourselves on being able to offer a professional, high quality machine movement and installation service throughout the UK and Ireland.
Whether it is a small job or an entire factory move, we work together to get the job done in a safe, swift and professional manner with as little disruption or hindrance to you as possible. Our Team is highly experienced in the equipment and machines that we operate and have all the necessary qualifications and training that is needed to undergo any task.
You can trust that your machinery and equipment will be safe and secure in our care, we have the specialised equipment that can lift and move anything regardless of the size, shape, weight or location. We are entrusted with millions of pounds worth of machinery and equipment every year and our valued customers keep coming back to us, because they know we are a Company that they can rely on.