We now have a new addition to our Four Wheeler 18 Tonne Lorry. 
A Palfinger PK 27000 Crane as been Mounted to our Lorry, this vehicle is able to carry out the smaller tasks, and is also able to access most domestic dwellings, now with it's new crane it can tackle much heavier weights than before.
Please contact us for more information.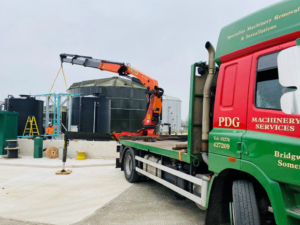 We have also purchased a new 8 wheeler with rear mounted crane. After it's new paint and new curtain it looks the pride of the fleet.